05/05/2020
Granary Saleroom Relaunch!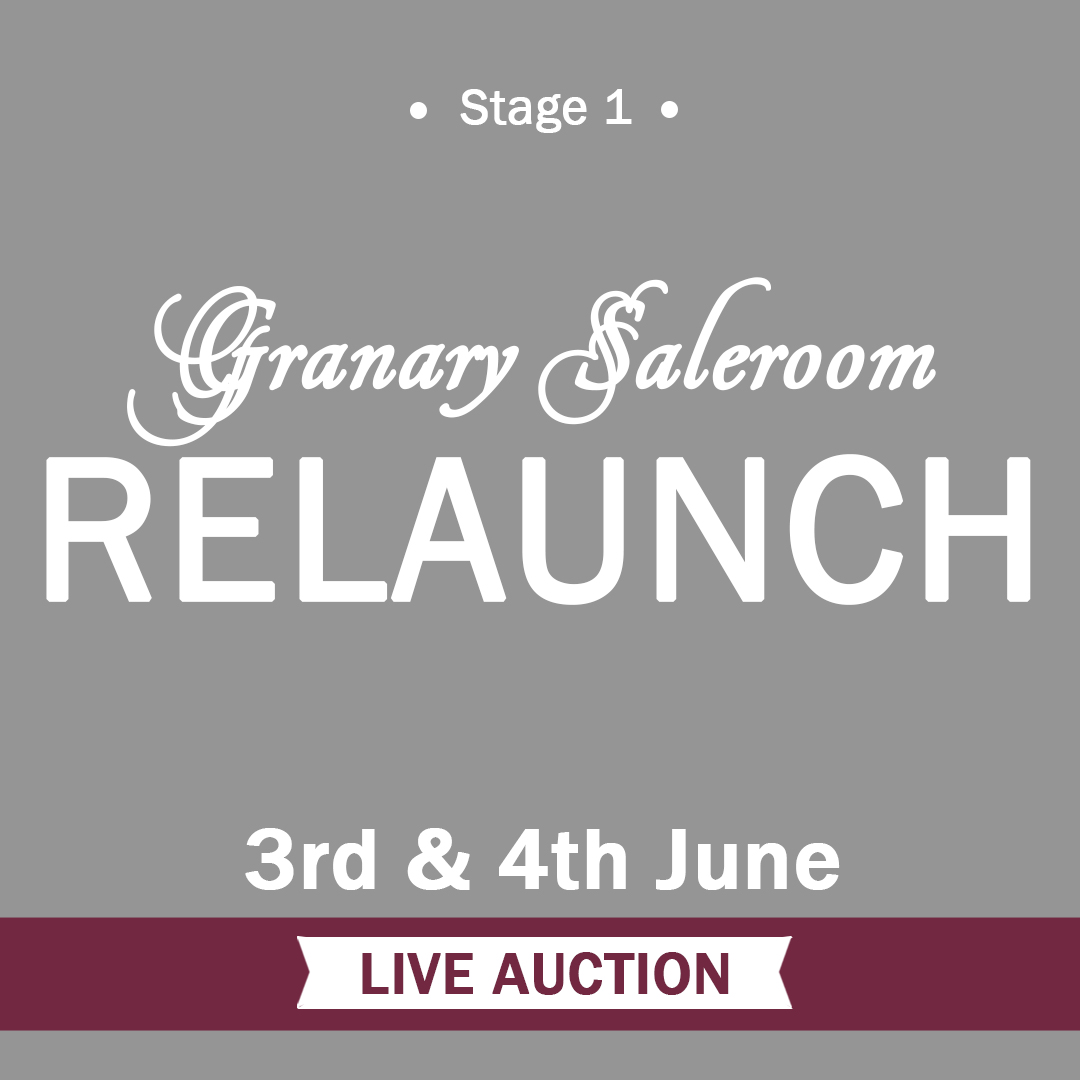 We're coming back, and better than ever! Lockdown has provided us with time to alter & improve our services for you.
While we must all stay alert of the Coronavirus and the continually changing circumstances surrounding it, we intend to run a live sale on 3rd & 4th June.
Follow us on social media (facebook and/or instagram) for updates on this, and see The Granary Saleroom's new look!

Items bought in this sale must be paid for online or over the telephone.
Collection of items will be by appointment only and contact-free (therefore we kindly ask you to bring assistance if needed to load your car/van).
< Back to News