18/09/2019
Maori Shawl for Sale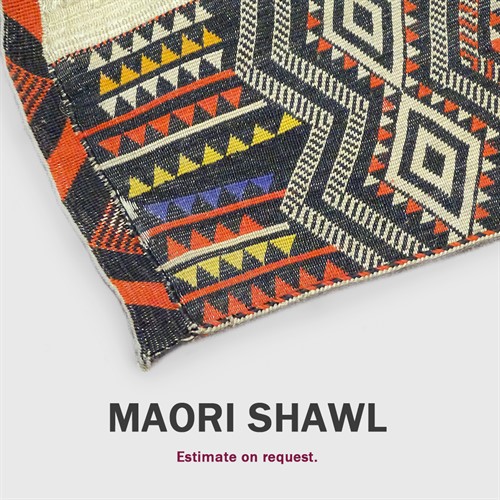 This hand made Maori shawl was presented by Chief Rewi Maniapoto to the European army after the battle of Orakau in 1863, which was one of the most important campaigns of the 19th century new Zealand wars, where 14,000 colonial troops led by Sir Duncan Campbell, met 4000 Maori warriors in a fierce battle.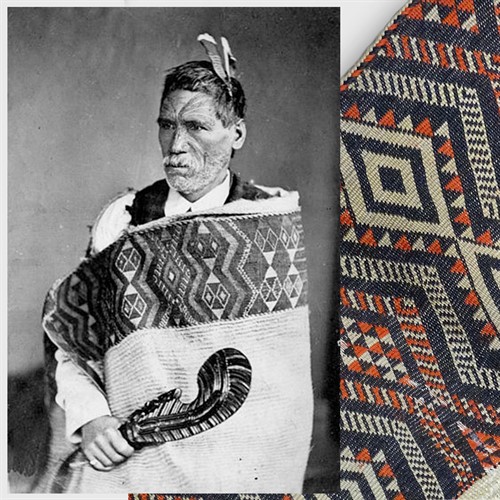 This well known photo of chief Rewi, taken in 1879 (16 years after the battle), shows him wearing an almost identical shawl.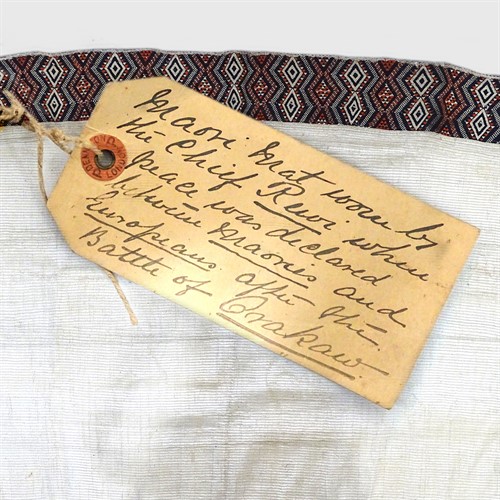 It has passed down through generations of the same family, still has the original paper label from when it was presented by Chief Rewi, and will now be sold by Burstow and Hewett auctioneers on 18 September 2019. 

Estimate on request.
Please contact us at auctions@burstowandhewett.co.uk.
< Back to News