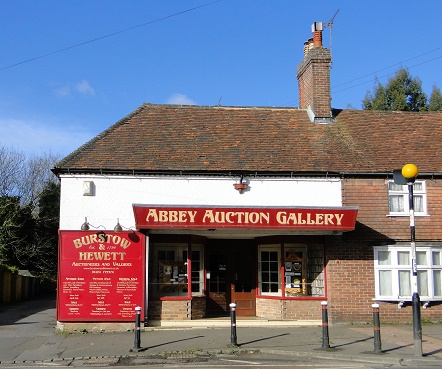 14/01/2016
Packing department
We are very happy to announce that our packing department is now fully operational!
There has been a marked increase in sales to online bidders, or to people who live a considerable distance from us, and the demand outgrew what we could manage ourselves, often working evenings and weekends.
We now have a full-time colleague who has taken over that responsibility.  Kenroy Jones has taken control of all postage and packing extremely professionally, working from our secure Granary premises in Station Road, which is a short distance from the main salerooms.  He has gone to great lengths to find reliable and cost effective methods of postage, mainly using UPS and Royal Mail, and using good quality packing materials.
Our main aim is to dispatch your items as quickly and safely as possible, but keeping the costs to a minimum.  Your cost is derived from: materials used, collection, labour and admin related task, and shipping cost.
If you are considering bidding an item but are concerned about postage costs, Kenroy would be very happy to provide you with a packing and postage estimate , so that you can decide whether or not to proceed.
At certain times of the month, particularly immediately following our antique sales, there are a large amount of packages to be processed and sent.  Whilst we endeavour to send items as quickly as possible, there may be some delay.  Parcels are processed strictly in order of customers who have paid for their items first.  We therefore recommend that if there is any urgency to receive your parcel, you should arrange to pay for your lots as soon as possible, so that you will be nearer the top of the list.  The packing department is run as a separate entity to our auction business, so payments for postage are taken seperately, and this can be made directly to the packing department over the phone.
Kenroy can be reached on his direct line 01424 775847 or email packingdepartment@btconnect.com
< Back to News