Following the huge success of our last auction of 2020 we will be shutting our doors at 4pm Friday 18th December for our well-earned Christmas break.
We will open again Monday 4th January 2021 at 9am. The Abbey Auction Gallery will be accepting in entries (until January 15th), while the Granary will be preparing to publish a brand new catalogue.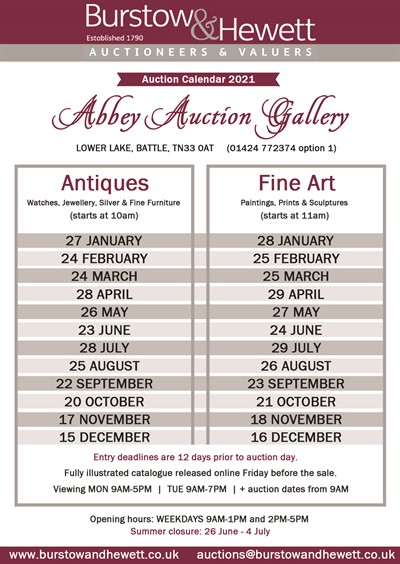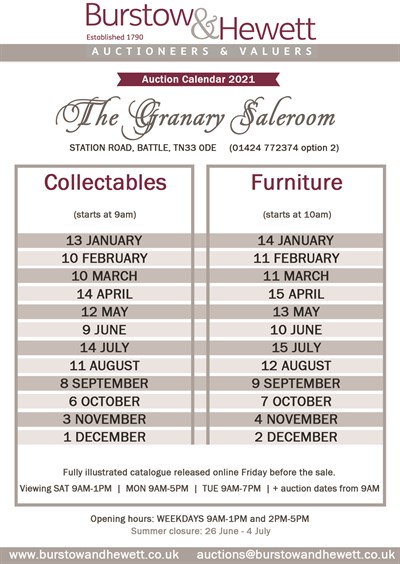 We hope you all have a wonderful Christmas and New Year! Until then, follow our social media where we will continue to post.
MERRY CHRISTMAS
from the team at Burstow & Hewett