You'll be the first to know what we have coming up for sale...
Antiques 14 October from 10am
Fine Art 15 October from 11am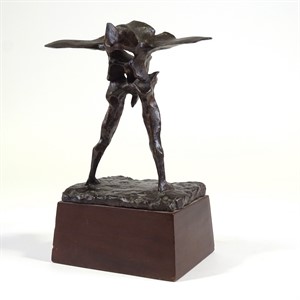 Michael Ayrton
Icarus Fledged, 1973
bronze
8" x 7 1/2" x 4"
Edition of 12 only
Cast No. 3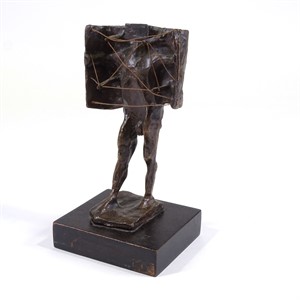 Michael Ayrton
Small Standing Maze Figure

Bought by the vendor from galleries. These sculptures were brought in with a collection of books about the artist and original receipts. Michael Ayrton has a deel interest in flight and myths that both greatly inspired his series of Icarus sculptures.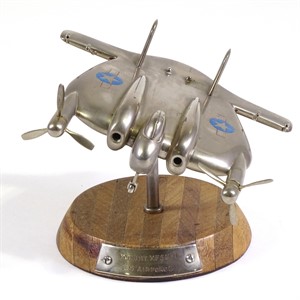 Walter Smith

Walter Smith was the pilot of this plane "Vought XFSU-1" and made all these models by hand in nickel plated brass. He sent these from his home in Canada to relatives in the UK in the 1980's - he was ill and thought they would be appreciated here. Brought in with this collection, is the original joystick from the plane. The collection we have to offer includes 18 models: Spitfire, Bluebird, V2 Bom, Comet etc.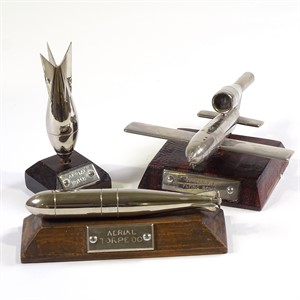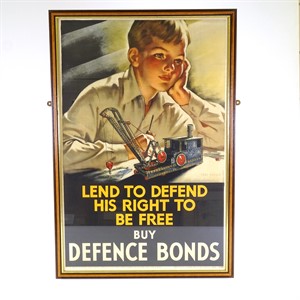 National Savings Posters

Part of a group of National Savings posters - all framed for display. This is the first group rescued directly from the archives of National Savings (some still have archive stickers). They were caught before being disposed of! Most are from WWII era and just after. They belong as part of a larger collection we hope to offer in future sales to come.