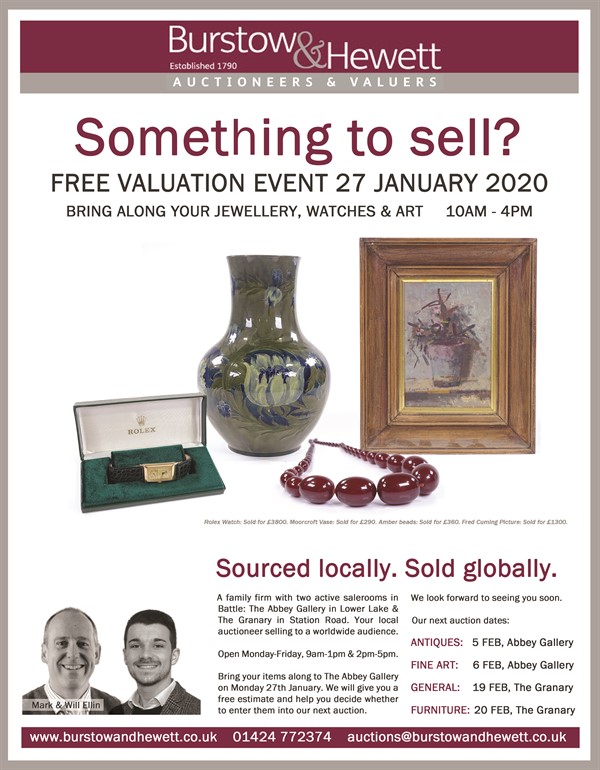 Bring along your jewellery, watches & art to Battle's Auction House (Burstow and Hewett) in East Sussex for a FREE valuation from our experts.

Where?
We have 2 locations near Battle's Train Station in East Sussex. The valuation event will take place at The Abbey Auction Gallery, Lower Lake, Battle, TN33 0AT.

The Abbey Auction Gallery has its own carpark accessed by the small drive to the side of the storefront.

When?
Monday 27th January 2020 10AM - 4PM

Following you valuation, if you would like to enter your item to auction the next sales would be ANTIQUES 19th Feb; FINE ART 20th Feb; COLLECTABLES 5th Feb; FURNITURE 6th Feb.

There are no hidden charges when selling the item at auction. We only charge commission (15% +VAT) off the hammer price when the item is sold!

Can't attend?
Complete our online valuation form using a photo of your item(s) and we will get back to you via email: /valuations/online-valuations/

We hope to see you soon!