Do you have any Gold to sell? Well, now is a really great time!
And here's why...
Gold prices are currently on a trajectory similar to that of the summer 2021 record-highs. As uncertainty rises, investors are forced to pump currency in to gold and bullion, causing a huge spike in the prices of all precious metals. Increased inflation levels are also adding fuel to the fire, as wholesale prices are due to remain at an elevated level.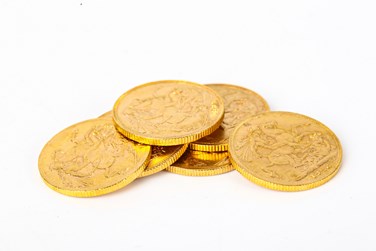 Gold coins and gold bullion (scrap) are regularly sold within our Antiques and Jewellery Auctions, usually in dedicated sections. Our March Auction is no different and expects to attract an even larger collection, due to the far higher prices that are currently being achieved.
Here is just some of the amazing Gold we have here at Burstow & Hewett already...
Don't miss out on the current wave and consign your gold to auction now!