Due to the Coronavirus outbreak we are closed with immediate effect until further notice.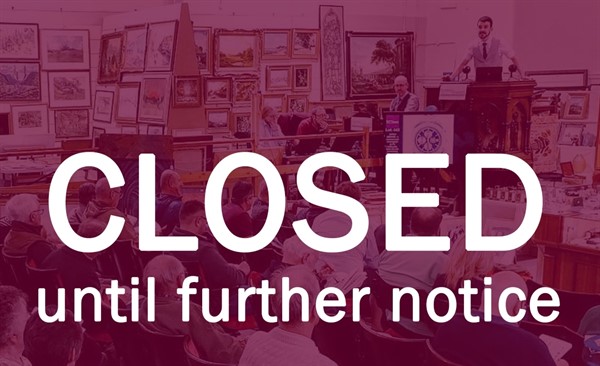 Items currently with us will be stored safely and free of charge over this period until we are open again.
Our next sale...
All future auctions are now postponed until further notice. Be sure to keep up-to-date with our plans by following our social media (facebook and/or instagram).
We hope to see you all when we can return and until then, stay safe.