Burstow & Hewett's year in review - A look back at some of our auction hammer highlights from 2022
Scroll through to see some of our hammer highlights from the first half of the year: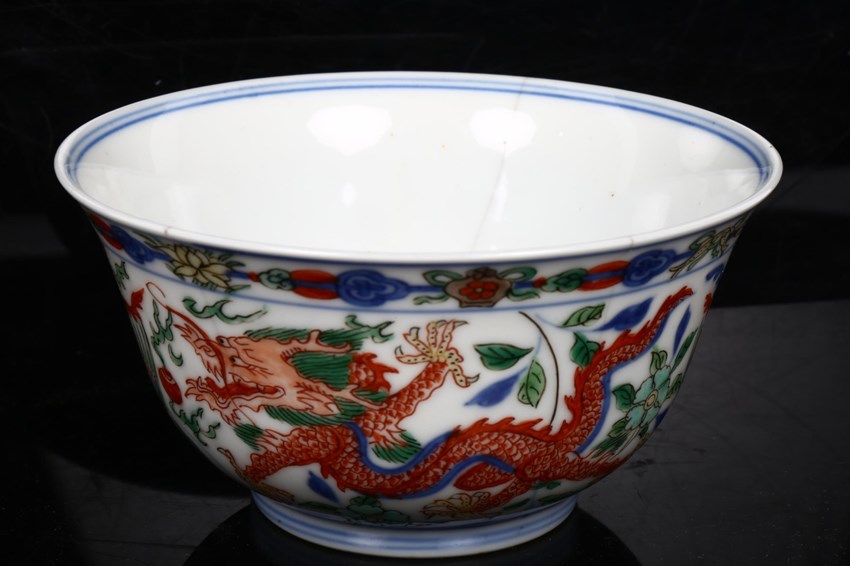 Our first Homes & Interiors sale of the year was off to a great start with Lot 448: A Chinese Doucai 'dragon and phoenix' porcelain bowl. This bowl was rescued from a box destined for the skip by our very own Will Ellin. It was estimated to make between £100-£150 but made £16,000 when it went under the hammer! One very happy vendor!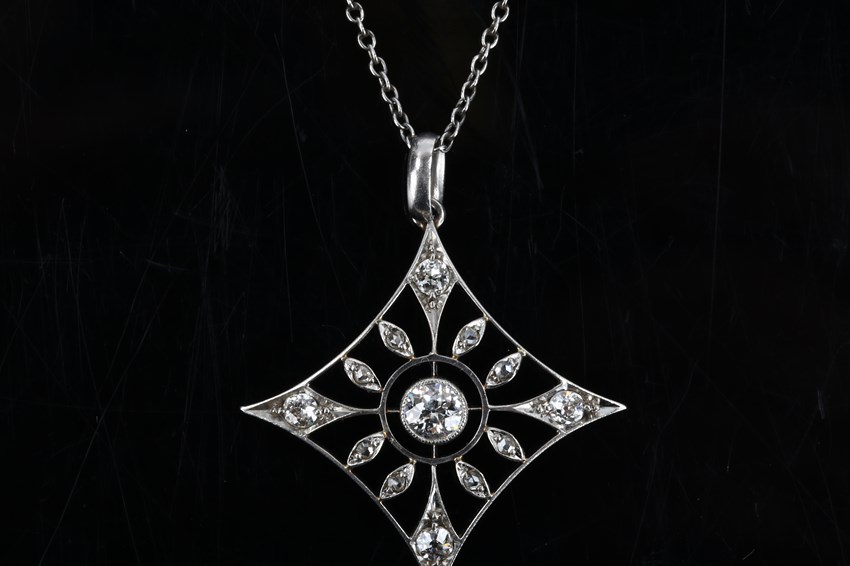 This Belle Epoque diamond pendant necklace was sold on behalf on St Michaels Hospice and flew past the estimate fetching £850! We do not charge any vendors commission on any lots sold on behalf of a charity so what a amazing result for such a great cause.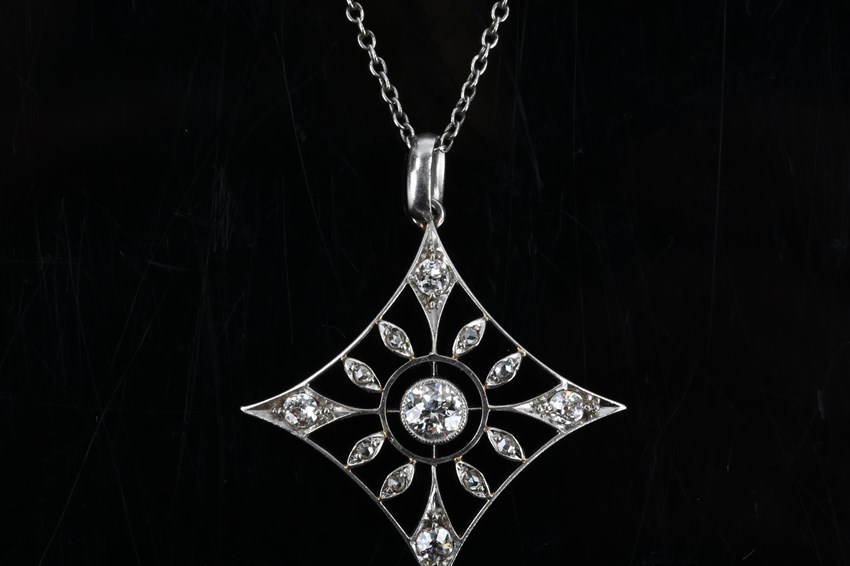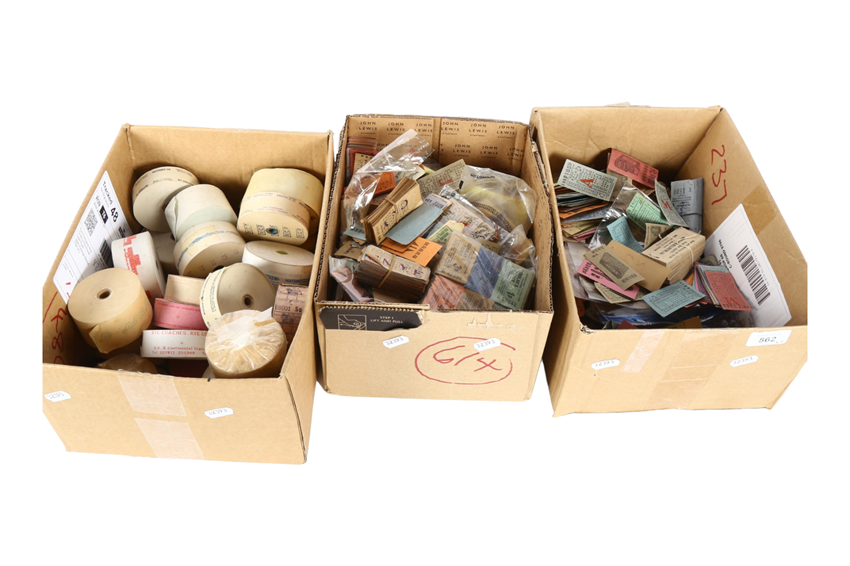 The biggest surprise in our August Homes & Interiors sale was Lot 562, 3 boxes of various Vintage bus and train tickets, including Hong Kong Tramways and Eastbourne Corporation Transport Department. We had given them an estimate for £40-£60 but little did we know that there are some avid collectors out there that bid for them up to £1,750! Then another lot of bus tickets (106) in our August sale made £820! Bear that in mind when you throw out your used travel tickets.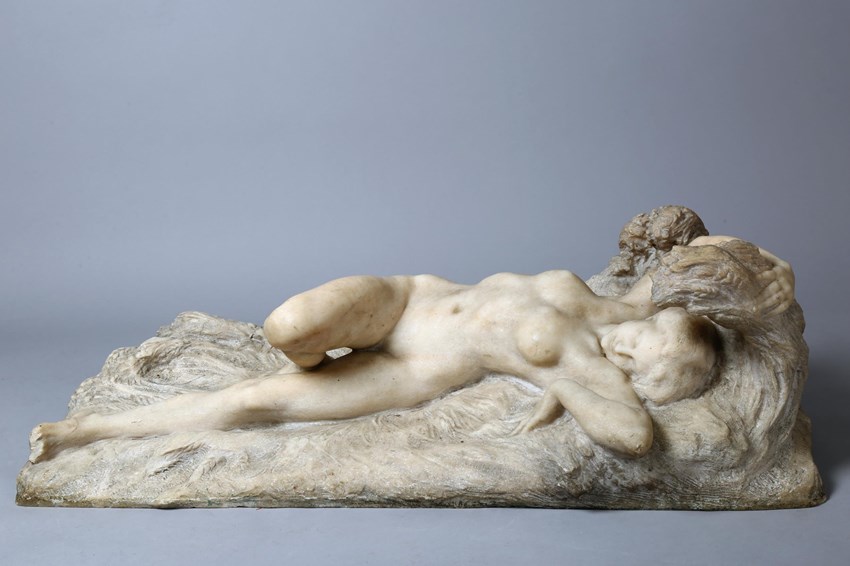 Lot 1051 in our August Antiques sale was this beautiful carved white marble sculpture of a naked woman laying in the grass by Henri Weigele (1858 - 1927) from The Amelia Museum Tunbridge Wells, loaned by the present vendor's family in 1949 and which had recently de-accessioned. It was the a spectacular example of marble sculpture so there was no surprise when it sold for £8,500 when it went under the hammer.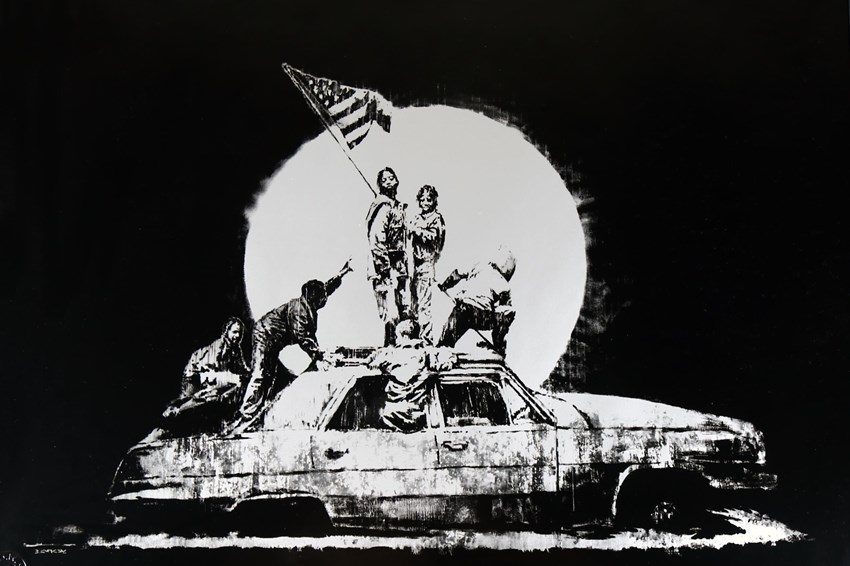 Lot 2000 in our August Fine Art sale was this Banksy, Flag (2006) screen print on chroma-lux paper, published by Pictures On Walls, unsigned, no. 567/1000. It came with a Certificate of Authenticity from Pest Control, we knew it would be one to watch and we were delighted when it fetched £9,500 when the hammer came down.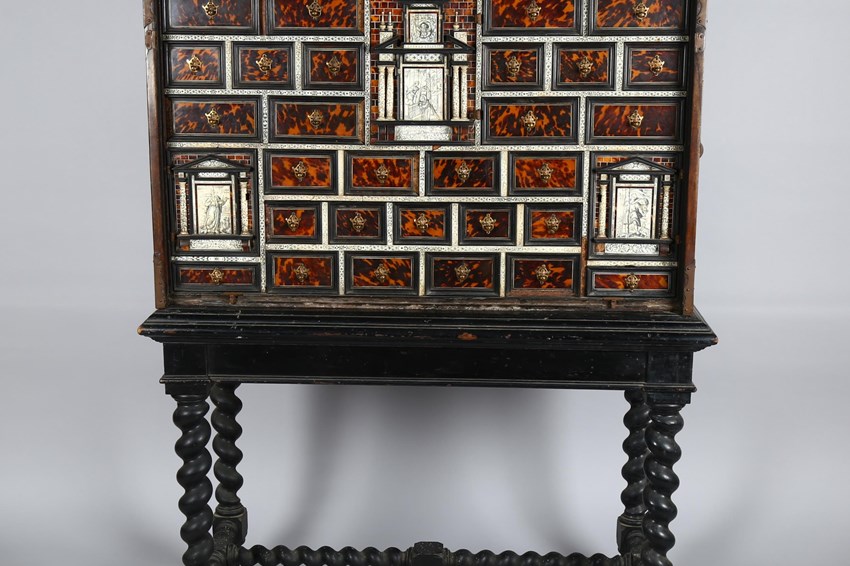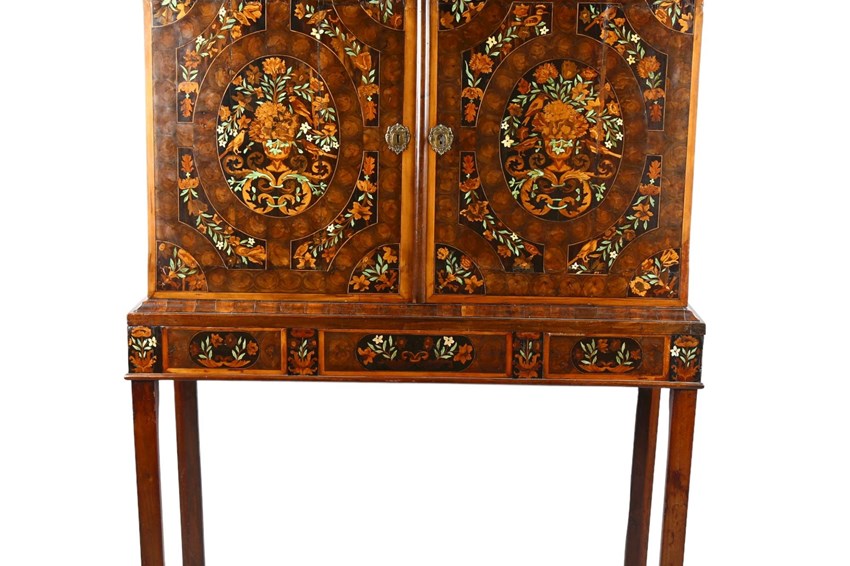 We had some exceptional pieces of furniture travelling through our Abbey Saleroom this year including this William and Mary oyster laburnum and marquetry inlaid cabinet on stand covered in specimen wood and green stained ivory marquetry decoration on all sides and A 19th century Spanish travelling cabinet on stand which had tortoiseshell, engraved ivory and ebony drawer fronts, on a separate ebonised wood stand with barley twist supports. The travelling cabinet went straight past our expectations and made £6,000 hammer price and the William & Mary cabinet also fetched surpassed the estimate at £5,500!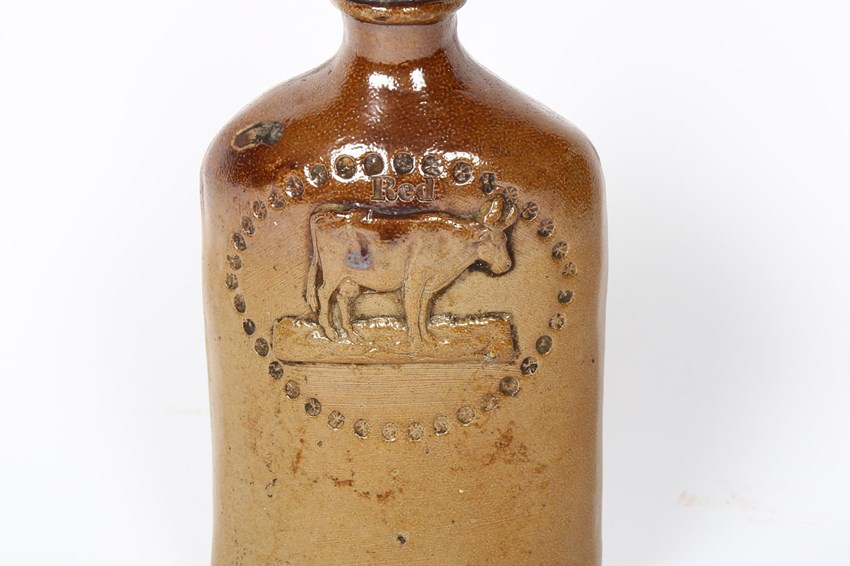 This rare 19th century salt glaze stoneware bottle, stamped Williams High Street Deptford, with relief moulded cow caught the eye of collectors out there and fetched an amazing result of £4,600. One collector stated it was an incredibly well preserved example of an extremely rare bottle.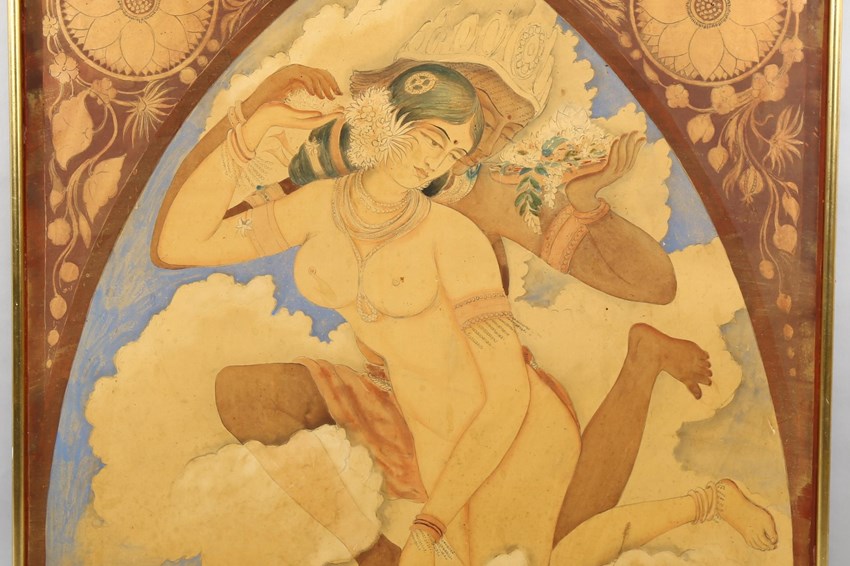 Our phone lines for Telephone bidding were fully booked for Lot 1523 in our October Fine Art sale so we had an inkling that this watercolour by Mukul Dey (Indian - 1895 - 1989) might be special. The phone bidders would end up battling it out all the way up to £35,000. Works by Mukul Dey don't usually appear at auction, especially in the UK, and most are a quarter of the size of this particular work.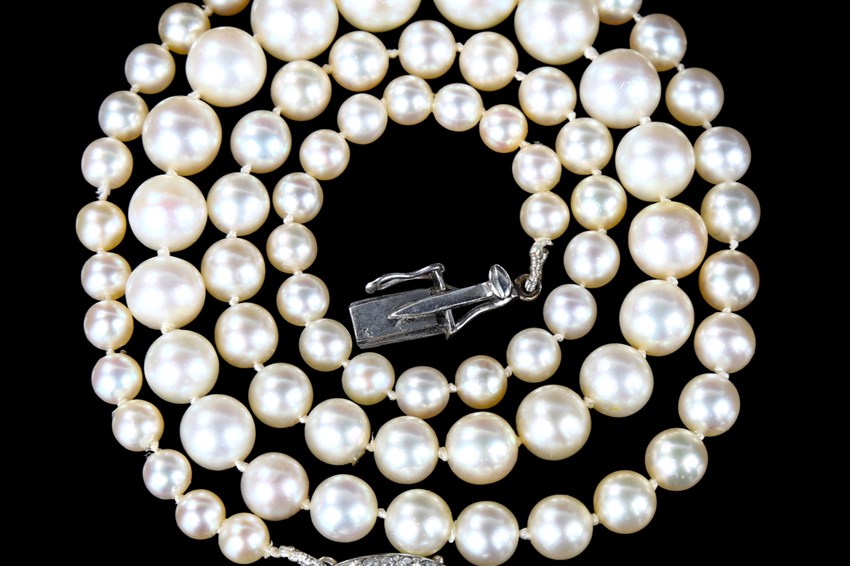 Last but by no means least is the lot of the year! This spectacular CARTIER natural saltwater pearl and diamond necklace blew us all away when it came into the saleroom and we were delighted when it went under the hammer and sold for an amazing total of £49,600 including fees. What a year! We would like to take this moment to thank all of our vendors and buyers for making this year so special. We look forward to what new and exciting things 2023 brings to Burstow and Hewett, so watch this space!