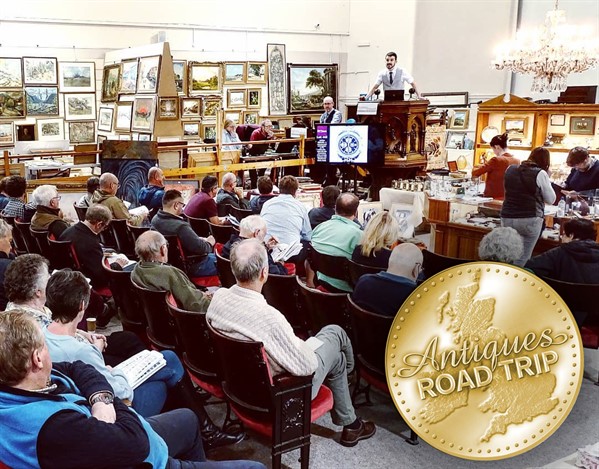 FRIDAY 17TH JANUARY at 4.30PM on BBC One

Burstow and Hewett will be featured on a brand new episode of Antiques Road Trip (Series 20 Episode 10)!

Will you be watching?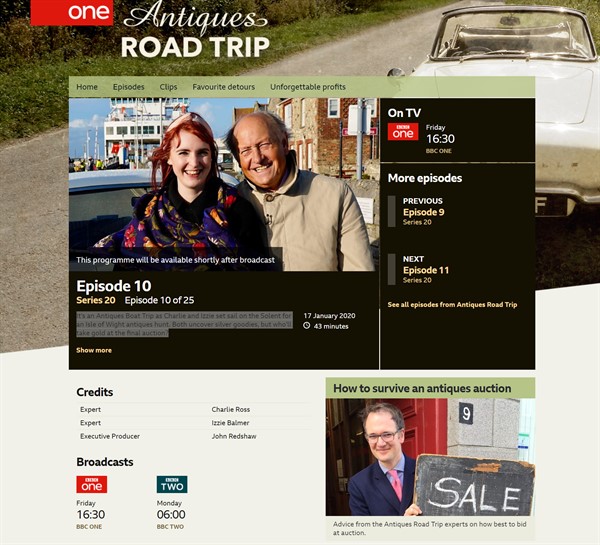 Captain Izzie Balmer and first mate Charlie Ross are sailing to the Isle of Wight for their final leg of this road trip. It's an action-packed episode – Charlie rips his trousers while on horseback, Izzie ditches the classic car in favour of a speedboat, and will they miss the last ferry back to the mainland?
Charlie falls for a brass jardiniere stand, but there's a problem with the price ticket that only the dealer can resolve. Izzie, when not devouring fish and chips, relies on her jewellery expertise to identify some ruby and diamond earrings.
Izzie takes to the waves to hear about the history of the merchant navy and the school that prepares mariners for a life at sea. Charlie, meanwhile, learns about one of the first amusement parks in the country and why the jaw of a whale toppled Queen Mary's hat.
Our experts go into auction battle one last time in Battle, East Sussex. Izzie's silver brooch is up against Charlie's silver pen, but which expert will take gold and win the final leg of the trip?