05/04/2021
COVID-19 NOTICE
***Last Update 29th March 12pm***
We remain closed until further notice.
We continue to run online-only sales, with all payments online and click-and-collect for you/a courier.
(Our Granary sale on 13th - 15th April will still be an online only auction).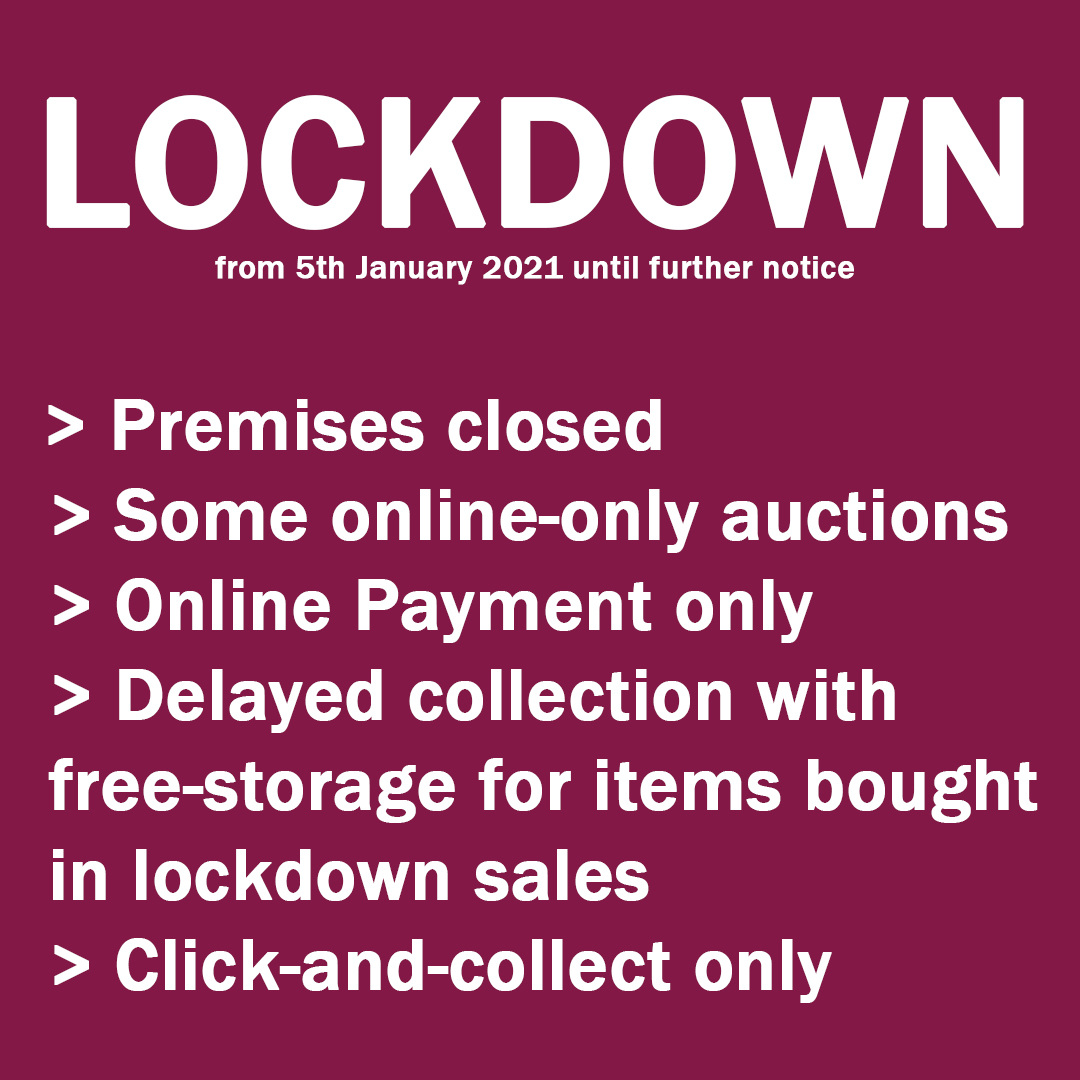 While our premises must remain closed, good news is we can continue to conduct some of our services online. We will be bringing you online-only auctions.
Items from these sales must be paid for online. Postage can be arranged through our usual channels as listed here under 'After The Sale'.
***From April 1st 2021 we are unable to provide storage of purchased items due to lack of space. We will be contacting customers and asking to arrange a courier if you are unable to collect yourself. ***
To keep safe we have slowed everything down and are continually amending our services. We thank you for your patience while we adapt.
Going forward all business must be through contact-free appointments (click-and-collect and drop-off).
> Book a click-and-collect appointment
> Telephone/email to book a drop-off apppointment
---
Thank you for your patiences while we work to adapt our services.
< Back to News