05/01/2021
COVID-19 NOTICE
**Last Update 5th January 3pm**
Following the Prime Minister's announcement at 8pm on 4th January we are having to adapt our business.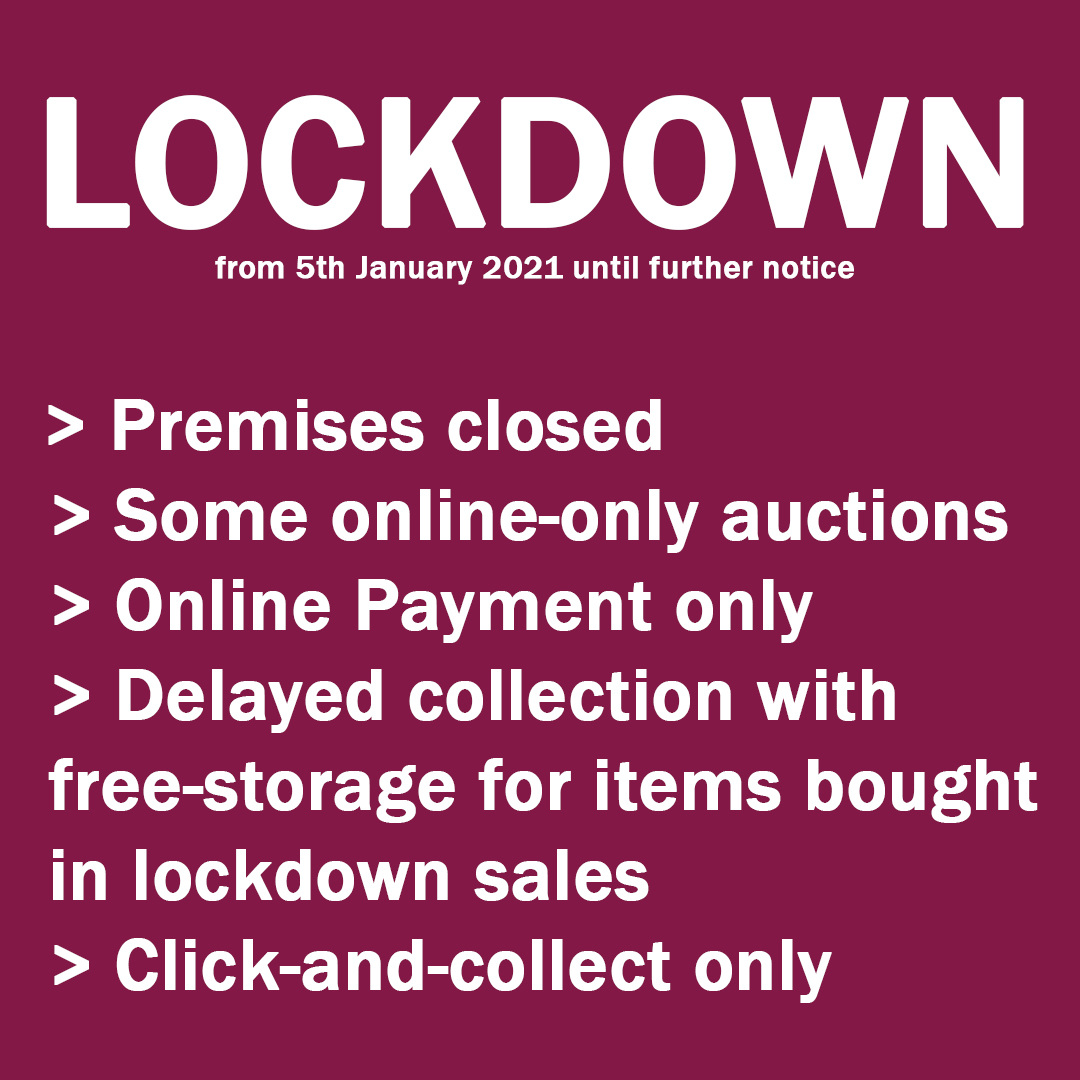 While our premises must remain closed, good news is we can continue to conduct some of our services online. We will be bringing you some online-only auctions.
Items from these sales must be paid for online. Postage can be arranged through our usual channels as listed here under 'After The Sale'. Alternatively we are happy to store all items from these sales free-of-charge until the lockdown is lifted and you are able to safely collect.
At present, we feel able to offer contact-free click-and-collect timeslots for local residents/a courier. Our process has to be strictly adhered to in order for us to continue offering this service and will constantly be reviewed to ensure everyone's safety it priority.
To keep safe we will be slowing everything down. We thank you for your patience throughout as we are working with reduced staff, and others working from home.
Going forward we kindly ask you to book all appointments via email auctions@burstowandhewett for which we will reply with confirmation and instructions to follow for a contact-free pass-over.
---
We intend to hold an Antiques & Fine Art Auction on 24th - 25th February 2021.
Full catalogue coming soon.
---
Thank you for your patiences while we work to adapt our services.
< Back to News