*** UPDATE: SOLD FOR £44,000 HAMMER PRICE ***
>> Watch video of the lot going under the hammer 
The famous bike declared "unfit for a Princess" is to be auctioned at Burstow & Hewett Auctioneers in Battle, East Sussex on 28th April 2021. The auction world has seen a huge rise in interest for Royal memorabilia in recent years, and with Princess Diana's bicycle having previously sold for £9,200 in 2018, this is a star lot to watch go under the hammer.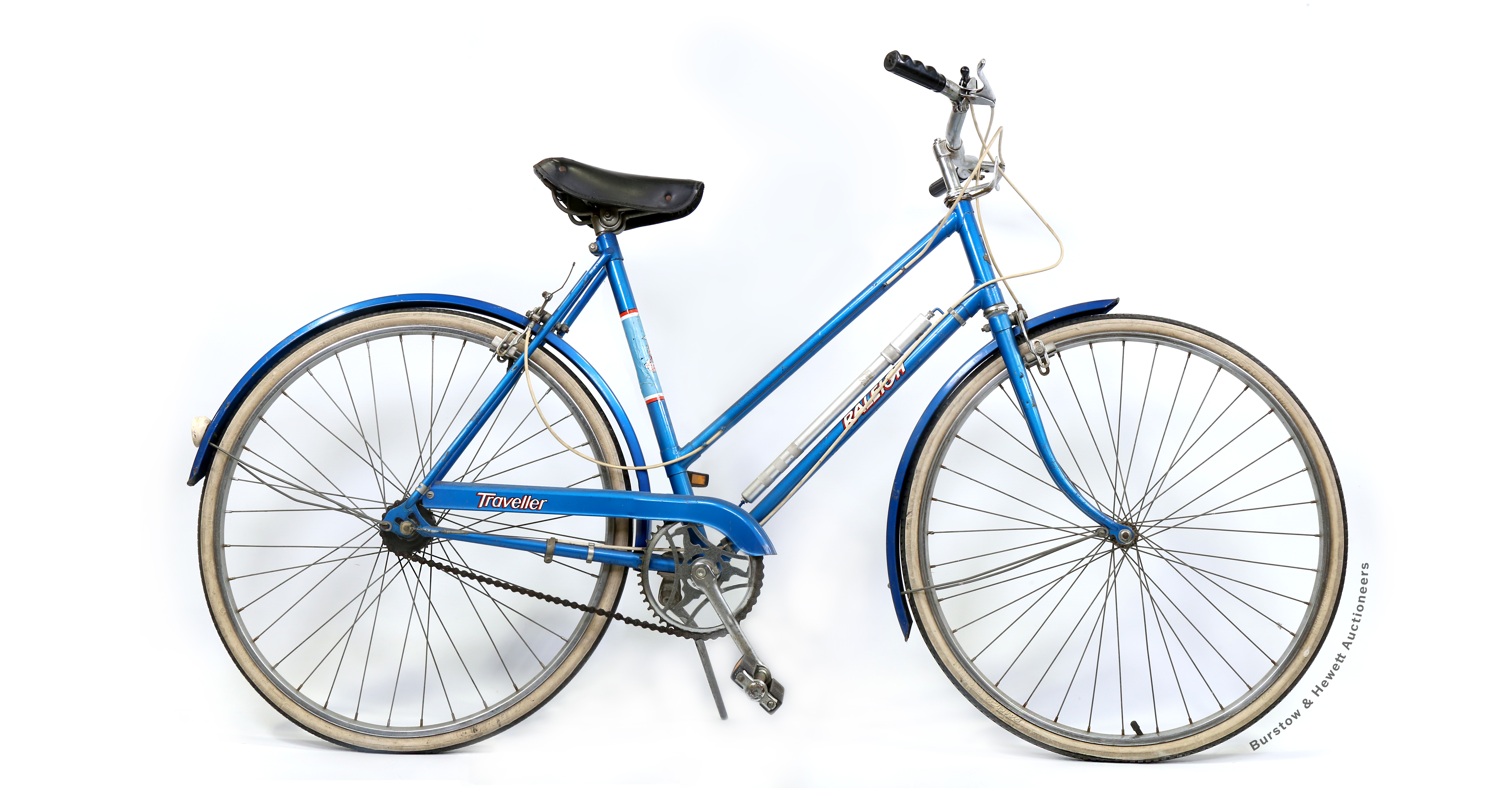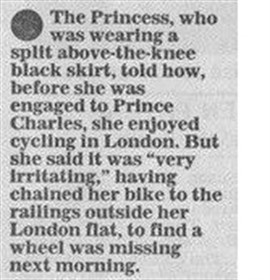 Lady Diana enjoyed riding the blue Raleigh Traveller Bicycle around Kensington, London. She'd leave it chained to the railings outside her London flat, even commenting in interviews about having a wheel stolen once before (see left).

However, shortly after her engagement to Prince Charles in 1981 the bike made newspaper headlines as she was ordered to stop riding by Royal officials. Branded the "shame bike", this item is a famous symbol of Diana's oppression. Something she loved being taken away; and control over her public appearance for the reputation of what is deemed acceptable for a lady of the British Royal Family.

With most recent headline news surrounding Meghan Markle, The Duchess of Sussex and her treatment by the press and Royal Institution; comparisons have been made between her experience and that of The People's Princess Diana. There is no doubt that this, in conjunction with the popularity of 'The Crown' series, could see the bike selling well above estimate.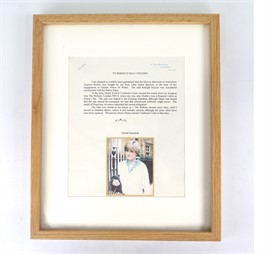 Included with the bike, is a newspaper article from 1981 and a framed letter from Mr Gerald Stonehill - who originally purchased the item from Diana. Stonehill states 'Diana had hoped the [original] sale would be concealed' for fear of exposing the news that it was considered 'inconsistent with her future status'.


The auction will be streamed live on 28th April at 10am by Burstow & Hewett Auctioneers. Tune in on the day to watch & bid live online!

>> View Full Details

Article written by Lisa Sloan (Media Manager @ Burstow & Hewett).
Media Interest relating to this article:
BBC Radio 4 Women's Hour
BBC News [LIVE INTERVIEW]
> Watch now
CBS News (shown across America)
> Watch now
#burstowandhewett #battleauctionrooms #boughtatburstow #auction #livestream
#ladydiana #princessdiana #dianaspencer #thepeoplesprincess
#shamebike #unfitforaprincess #princecharles #london
#royalnews #royalcorrespondant #meghanmarkle #britishroyalfamily #meghan #markle #britishroyals #royalmemorabilia
#ladyboss #feminism #girlboss #girlpower