Bring along your jewellery, watches & art for a FREE valuation from our experts. Attend in person or virtually via video call!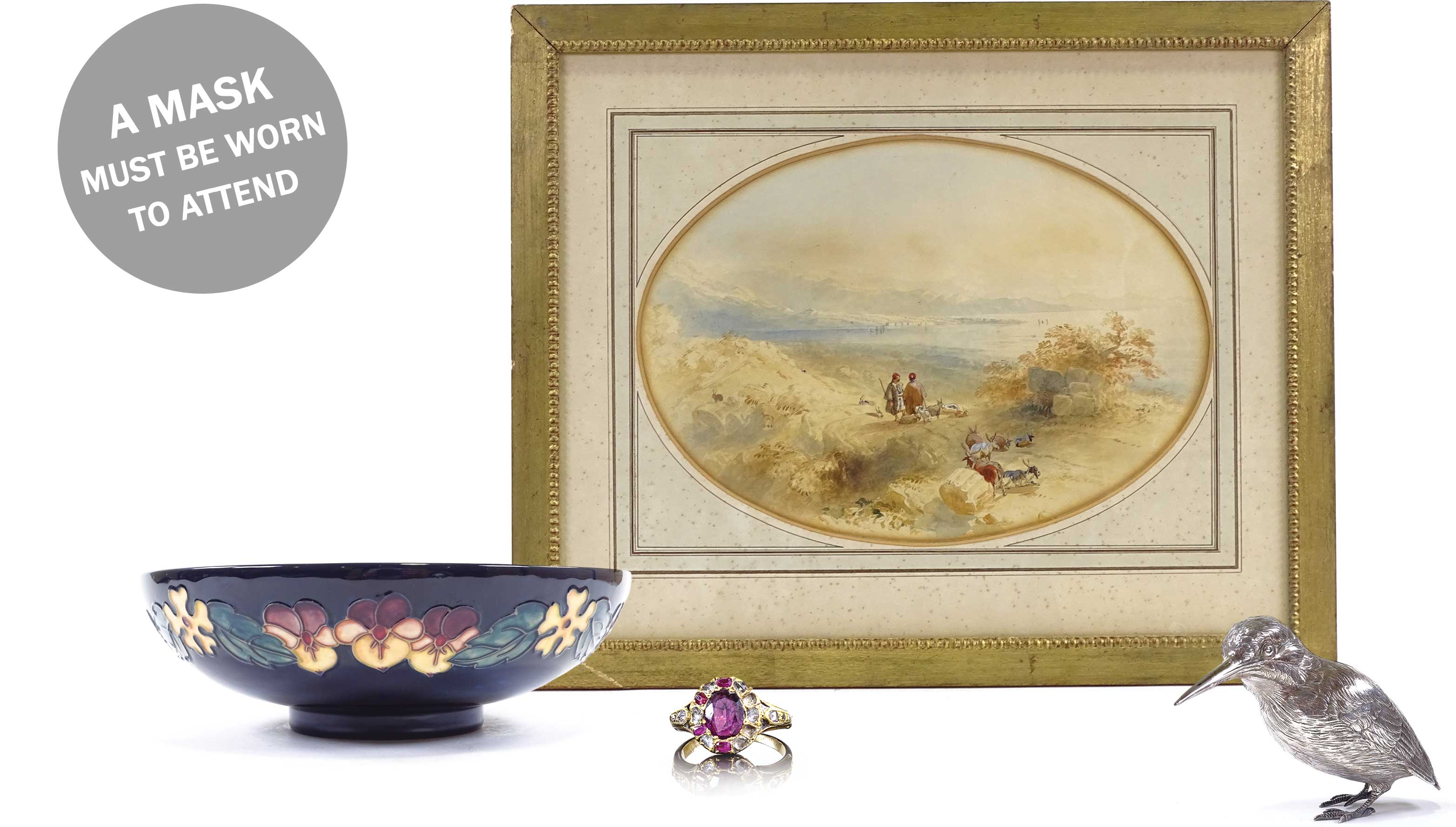 Family heirloom you'd like to know more about, and find out it's value? Bring it along to our 2-day Free Valuation Event on 25th - 26th August.

Where?
Attend in Person:
The Abbey Auction Gallery, Lower Lake, Battle, TN33 0AT.
We have 2 locations near Battle's Train Station in East Sussex. The valuation event will take place at The Abbey Auction Gallery, Lower Lake, Battle, TN33 0AT.

The Abbey Auction Gallery has its own carpark accessed by the small drive to the side of the storefront. 
Attend Online:
Email us to schedule a Virtual Valuation appointment and we will video call you at a time that best suits you.

When?
Tuesday 25th August (9am - 5pm)
Wednesday 26th August (9am - 5pm)

Following your valuation, if you would like to enter your item to auction the next sales would be ANTIQUES 2nd September; FINE ART 3rd September; COLLECTABLES 16 September; FURNITURE 17th September.

There are no hidden charges when selling the item at auction. We only charge commission (15% +VAT) off the hammer price when the item is sold!
Social Distancing Rules:
All members of the public must wear a mask throughout their visit on our premises, and must sanitise their hands upon entry. We ask you to respect social distancing with other visitors and our staff.
Can't attend?
Complete our online valuation form using a photo of your item(s) and we will get back to you via email: /valuations/online-valuations/